Classic Week Series 19 – Rendezvous der Klassiker & Schlei Regatta Gallery online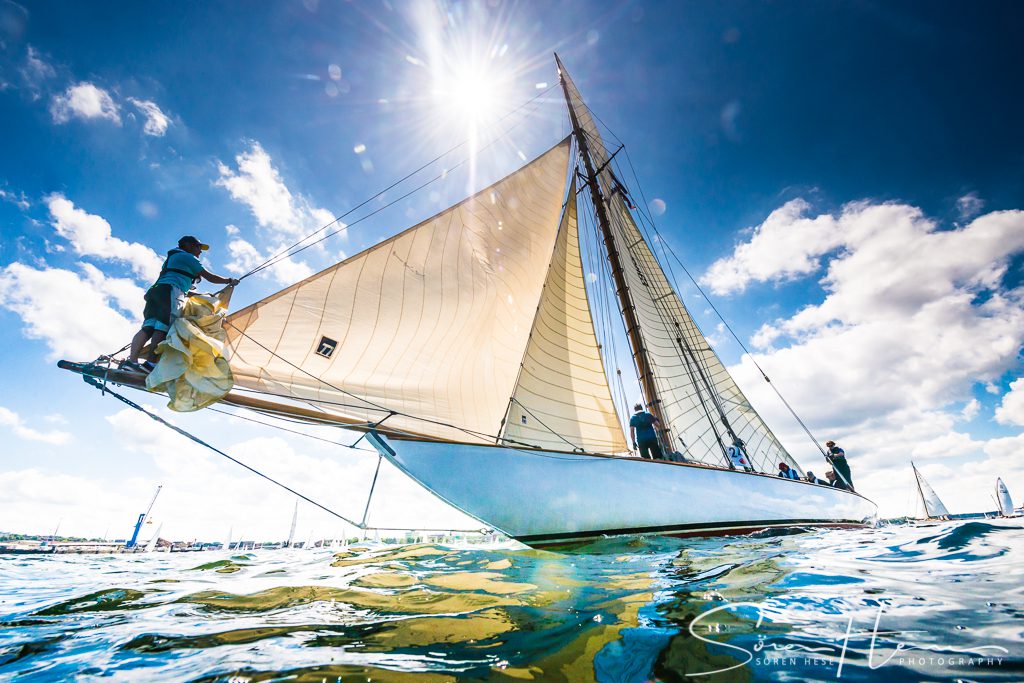 The full galleries for the Classic Week 19 events (Schlei and Rendezvous der Klassiker Race – Kiwo) are online now finally. Wonderful summer sailing on the Baltic Sea with perfect conditions for slow and relaxed sailing. Thxs to support by Pantaenius, the FKY team, Sven, Dirk and Christiane und Moritz Rinck for driving the RIB. An intense week with lots of very early morning driving and getting up with the birds, but this great summer feeling at the coast was once more giving me this feeling of … />uuh why on Earth am I not living at the coast? :-)</. Have to work more on that one clearly. Had all the equipment with me but didnt do much Coper work here – mainly because of missing flight permissions – too much ED-R zones, but clearly at the Schlei event It was a pitty to not let the copter fly because the panorama of the Schlei estuary is likely phenomenal. So hopefully next time with full permissions. Other than that – this was a great occasion to work again with the Aquatec Housing system … though the water wasnt as clear as I hoped. So no lateral plan split levels this time. I am clearly on the fence to update this system for my D850 – the ISO quality and some more options here will make this step very evolutional together with a new dome port (mine has seen too many scratches now) but an update of my other two D800s is also in the queue – so these kind of investments are always depending a wehh bit on the assignment situation with commerical shootings ;-). More shootings before I am off to the Atlantic until German Classics: Havel Klassik and German Open of the 22 (Edelholz Race).
Recently also had some technical troubles with this wordpress blog but it seems as if some resetting of the htaccess configs in combination with the new php version fixed it but the 500err could also haven been a provider problem. Strato support wasnt very helpful … . Overall however this was killing too much time this July – a month where usually all the summer shootings seem to cluster … .
Some more news: for those that buy images from my gallery section – I fully had to switch to VAT in my pricing lists. This was unavoidable in 2019 and I should have done that clearly two years earlier. So in consequence a modest up of the gallery prices is unavoidable in 2019 – but 19% goes to the tax authority – more or less immediately. So it goes. But dont worry: paying taxes is mainly a good thing in our country :-).
Gallery Links:
https://soeren.zenfolio.com/cw19schlei
https://soeren.zenfolio.com/cw19kiel