Edelholz '19: German Open 22SK – 20sqm/5.5mR UPDATE!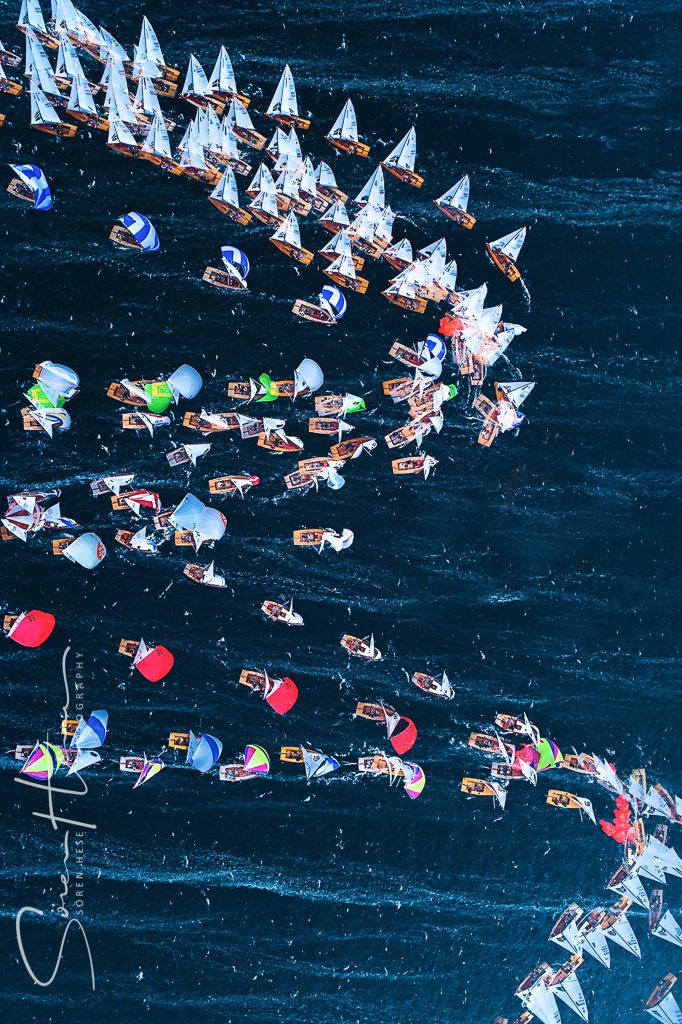 Full Gallery online here: https://soeren.zenfolio.com/edelholz2019
Heavy weekend with great conditions for the Edelholz 2019 Regatta event series of VSaW (German Open 22SK, Berlin Championships 20 sqm and 5.5mR races). Nice wind conditions with 3-6Bf (gusts) and sunday even with some sun sparks.
I am still working hard on the beech tree copter flight data processing and Satellite data analysis from the Hainich National Park area. Since this is a high priority research project and with lots of trees dying due to the water scarcity in Germany – I was busy starting the various Agisoft Metashape processing jobs to get the ortho-mosaics out. More info on these projects soon on www.jenacopterlabs.de.
So the Edelholz regatta shooting was pretty much jammed into the schedule these days. Wind conditions however have been perfect for this event – though light quality wasnt on par unfortunately. I shot lots of frames and even covered the long distance race friday-eve.
The stacked shot is from Saturday and covers the leeward buoy of the 20 sqm crowd approaching the marks. This one worked nicely and was fully shot in raw format on my Phantom (btw.:its out of the EDR4 area) – so the resulting stack scales nicely with higher plot sizes / projects.
Some shots as previews here: full gallery will be likely delayed very much. I am trying to keep up this week with the Havel Klassik gallery – so mtk.